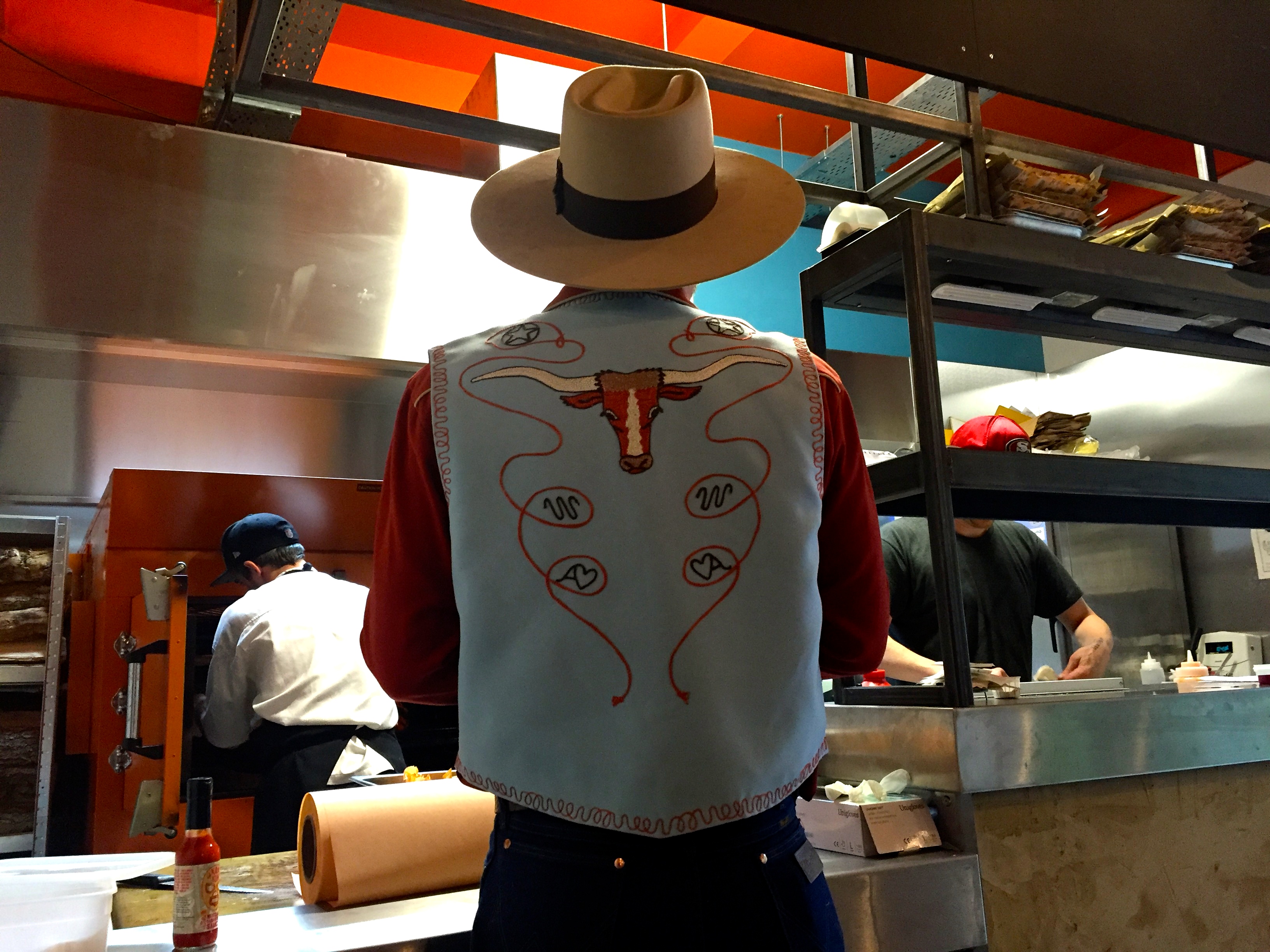 'Texans are passionate about BBQ. For us it's not a food trend, it's a way of life. Many people in Texas have dedicated their lives to the pursuit of the perfectly smoked meat. It's a quest that has led to new horizons for men and women of many backgrounds. Lawyers become pitmasters and architects become BBQ journalists. Texas is the only place I know you can make a living just writing about BBQ.' – Texas Joe
On my short foray back into London for the weekend, I stopped in at our buddy Texas Joe's new resteraunt in Bermondsey. One thing I crave the most when being at home in England is BBQ, real good BBQ with all the nessesary trimmings (and a big old chunk of cornbread).  Although you can definetly get it here in London, most of the time it just doesn't feel completely right. It seems we aaaaaalmost have it down and then some small detail crops up to betray the authenticity of our chosen BBQ joint and the dream is quickly soured. Like being forced to pair your brisket with an Italian beer or chowing down on some pork ribs with Beiber on the soundsystem.
That's not a worry at Texas Joe's because Joe was born and raised in the Lone Star State and smoking meat is in his blood so there is absolutely no question of authenticity. This man knows what the hell he's doing. With a beautiful looking Southern Pride smoker which can smoke 500 pounds of meat in a single bound and a back bar with a record playing juke box and a nice hand picked selection of whiskeys, I may have found a dedicated reason to make regular journeys South of the river.
The menu comes within a old style newspaper with articles by three top BBQ journalists in Texas on the history of Texas BBQ and how it slipped its way into the lives of Londoners. I didn't get a chance to read it because we were sat right in front of the smoker (which is fuelled by aged oak wood that is stacked up to its left) and I was completely distracted by the belly grumbling torture every time it was opened and we got to see the great hunks of beautiful meat inside.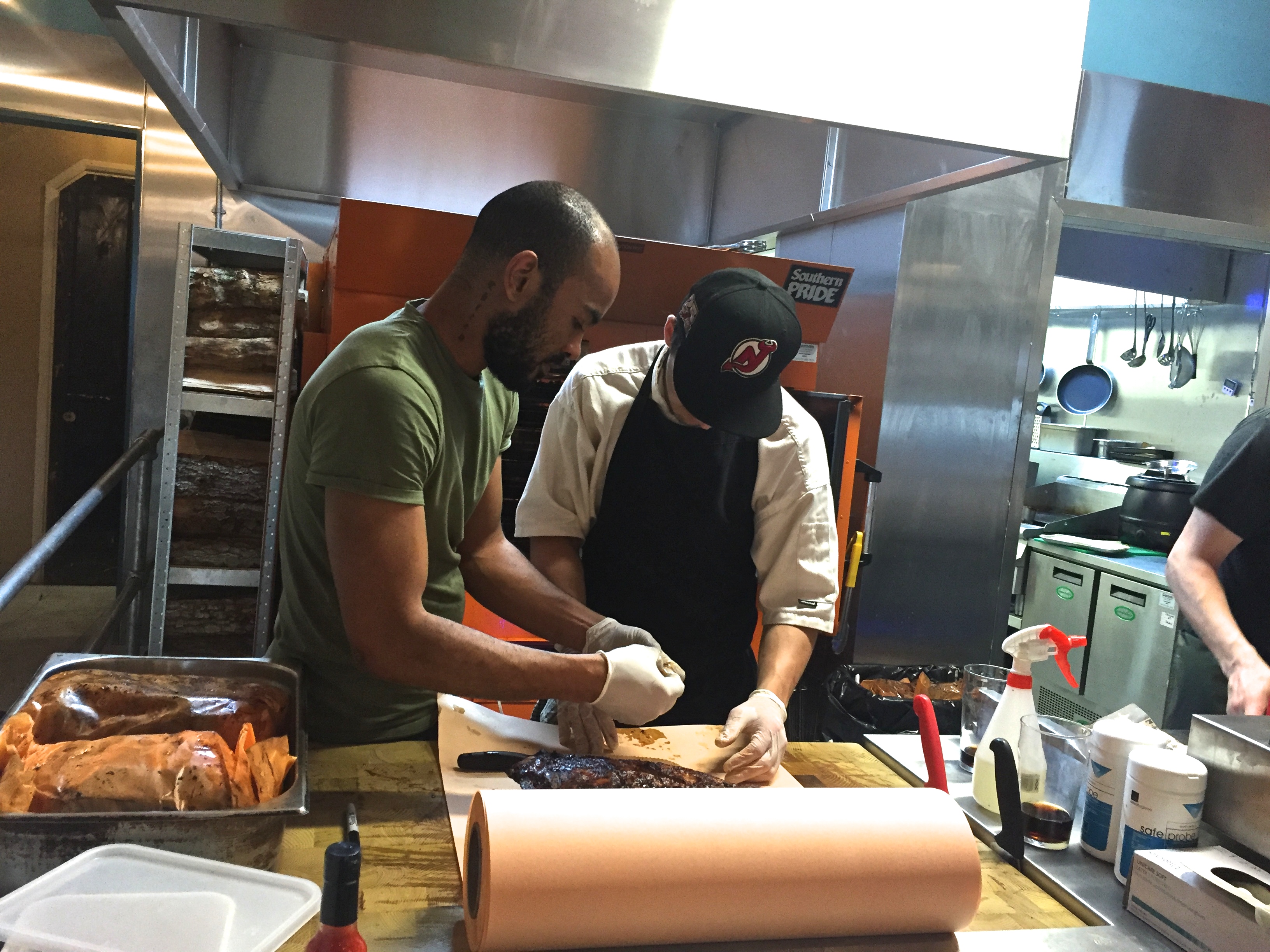 We ordered pretty much everything on the menu, tripling up on the Mac and Cheese and with side orders of Bacon wrapped stuffed Jalapenos, corn bread and Brisket nachos which come in little bite sized canape type perfection. I had the beef brisket which is accompanied by a side of slaw, pickles and bread. For desert we had a couple of slices of Pecan Pie, homemade by Oh Gee Pie, a pie company run by a Texan and a New Yorker creating the sweet tastes of their homes for us in the UK. We felt entirely triumphant after finishing all our food, or how my brother remarked upon leaving, 'I feel like I've just been to war'.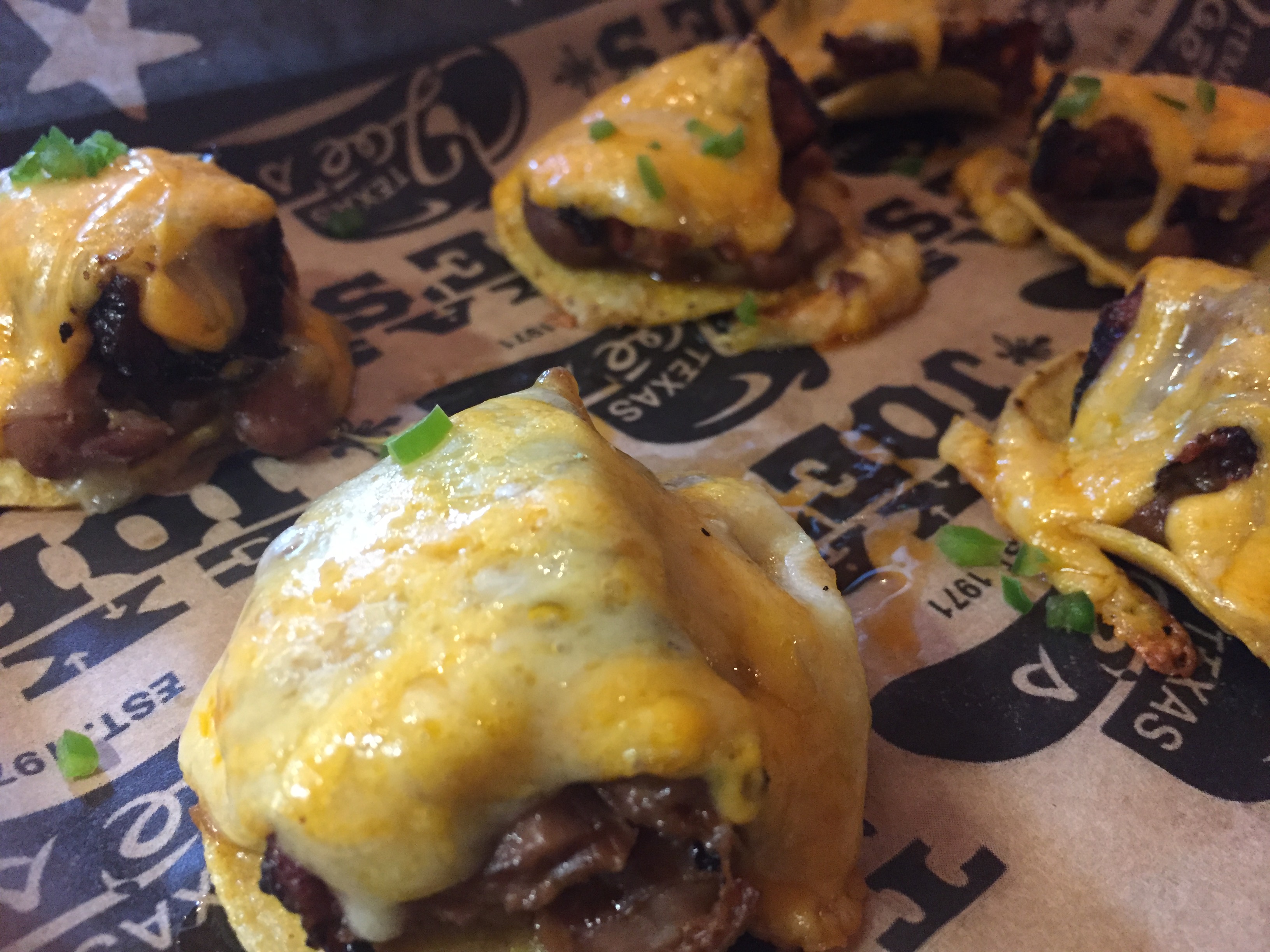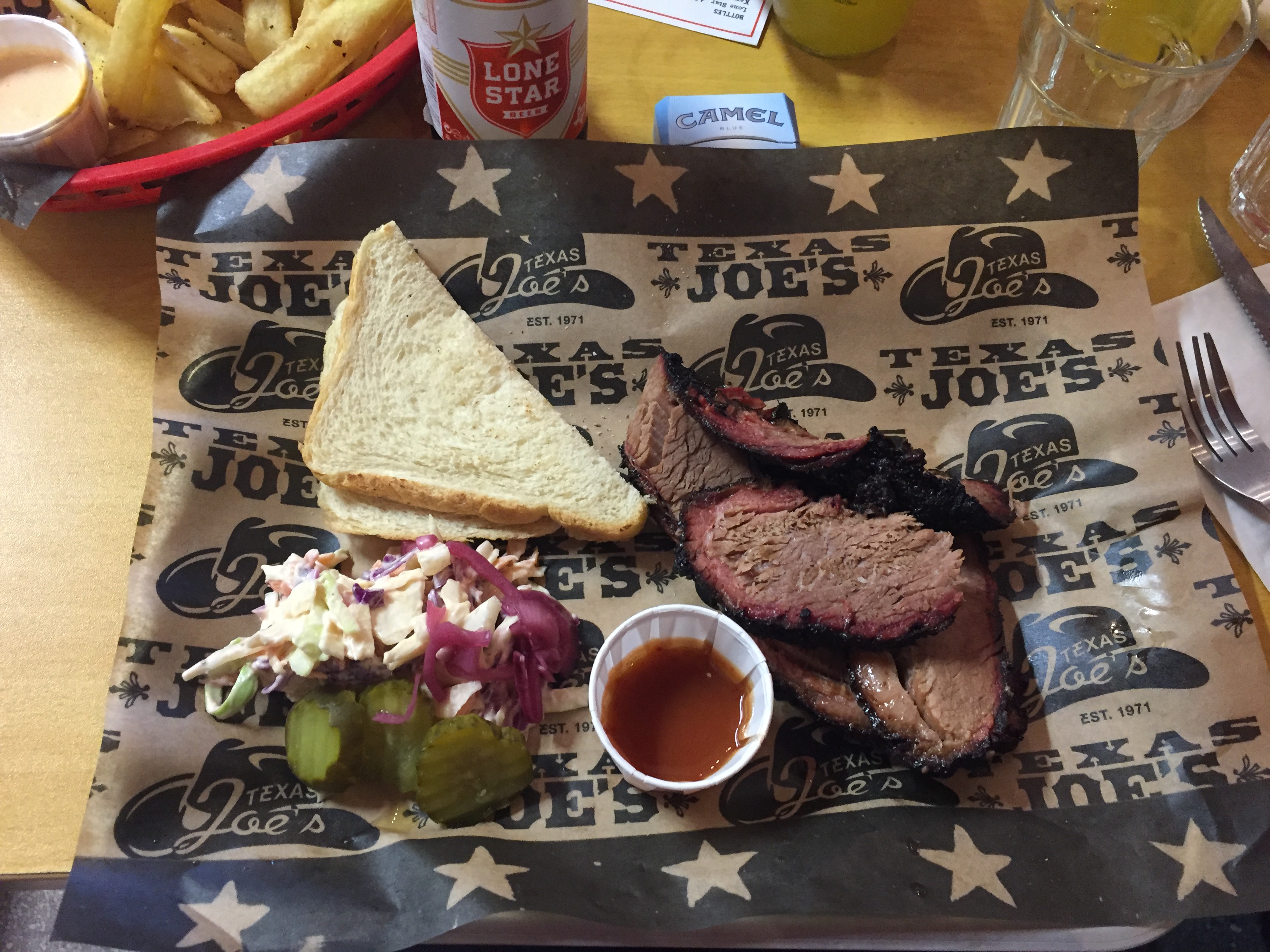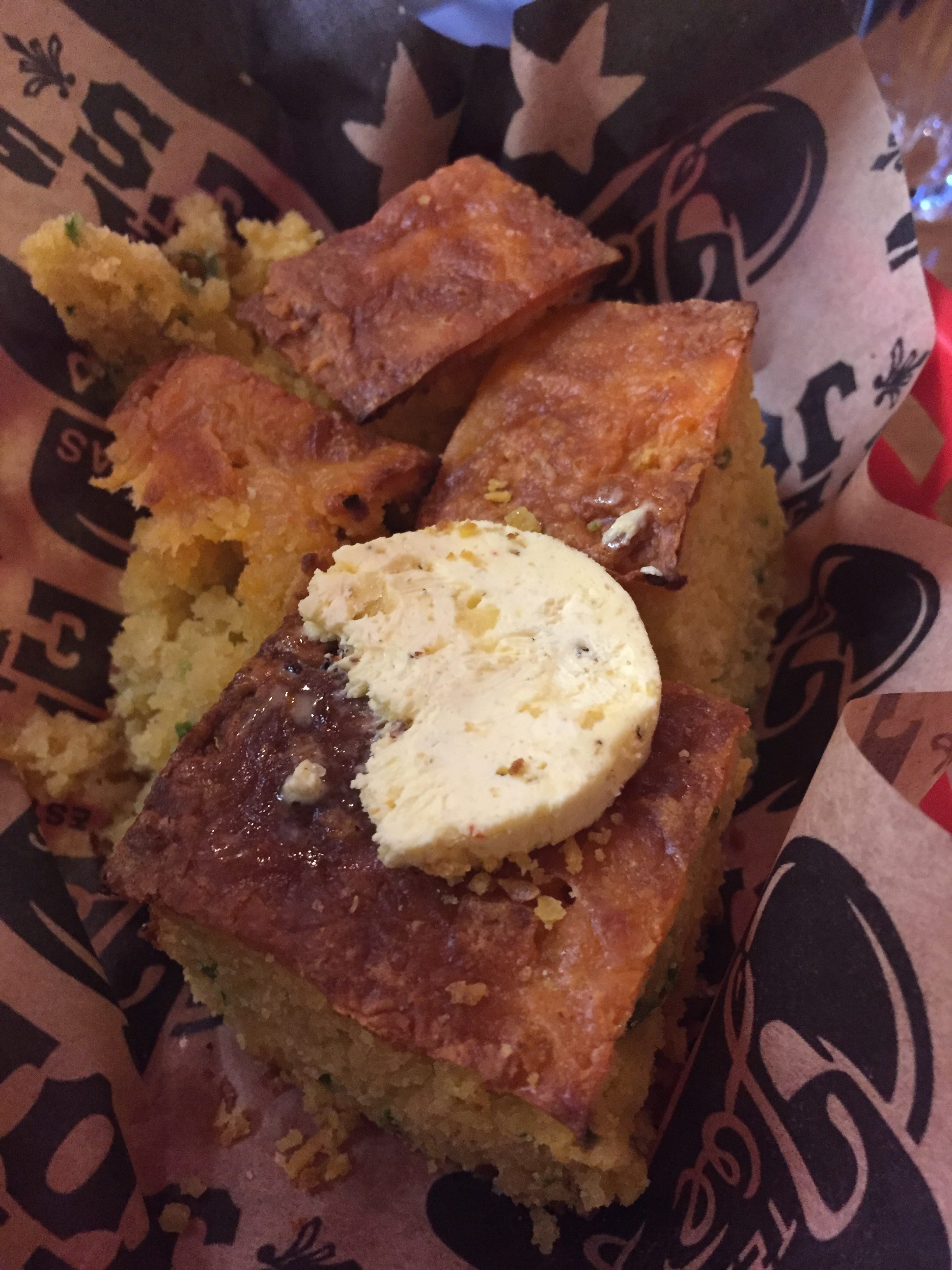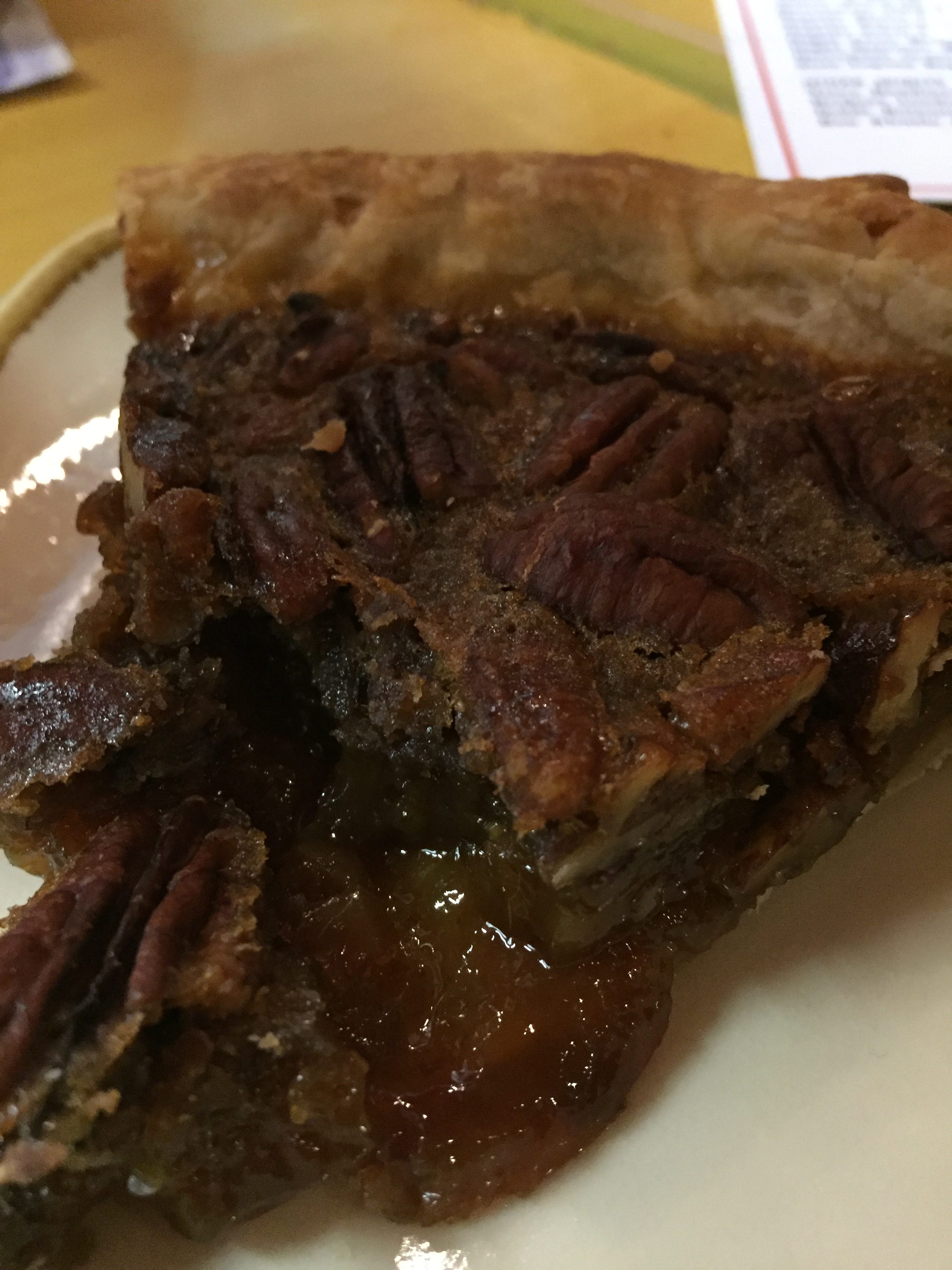 BBQ seems simple because it's simple to eat. You just have to look at it for it to pull at all the carnal strings in your body that tell you to get stuck in immediately. Just walking into a resteraunt and smelling it is like how a shark must feel when it senses blood in the water. Your brain switches off for a few minutes and your body takes over and before you know it, you can't see or breathe anymore because you are stuffed to the brim with food. Simple. But that doesn't mean the process of getting it so goddamn tasty is simple. And not because it is packed with fancy ingredients because it's not, BBQ is anything but fancy. Yet there is definetly an art to smoking meat, which Joe proves. And food aside, everything that accompanies it is pretty darn good, good music, good drinks, good things on the walls…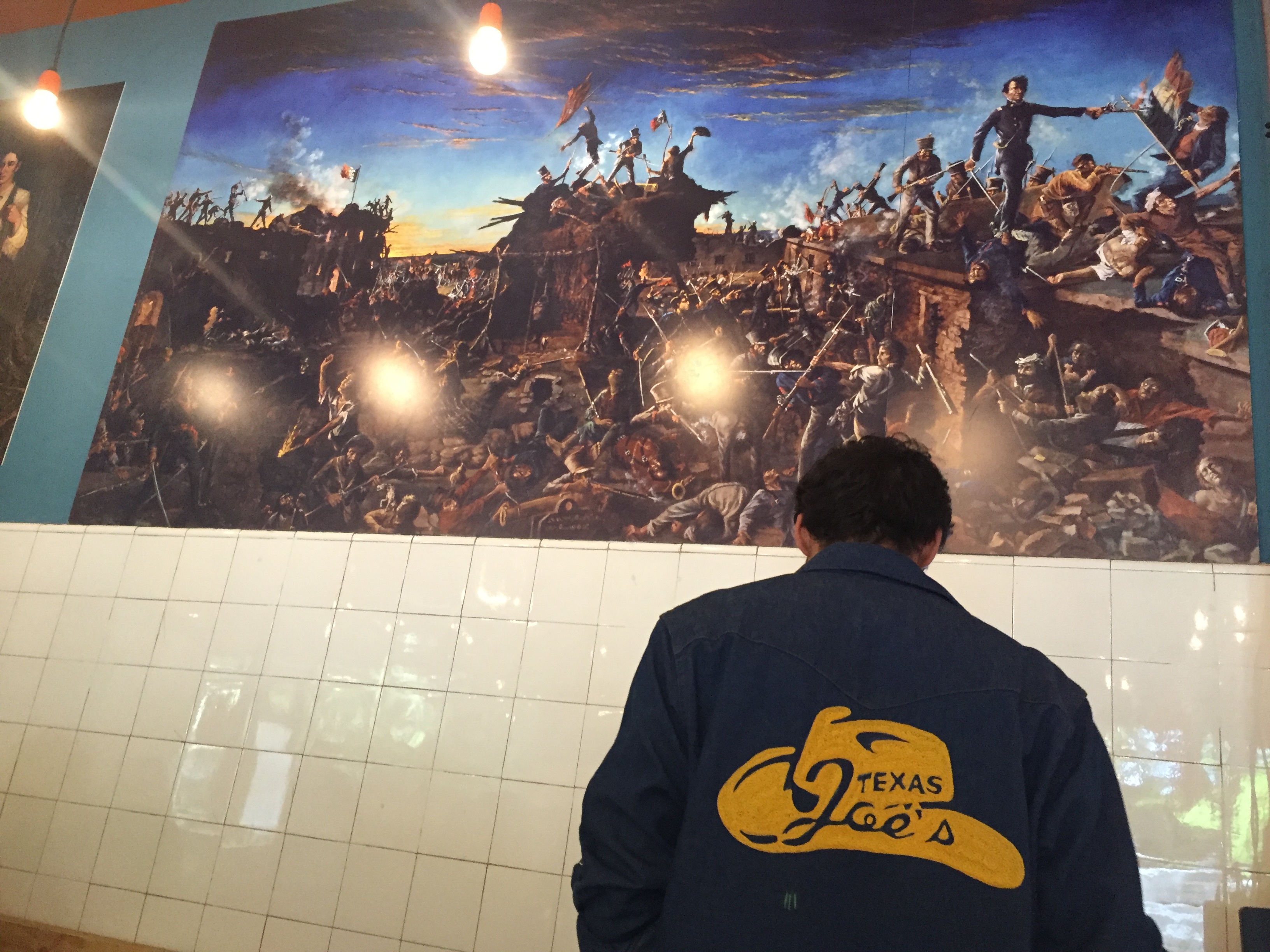 I have to stop writing now because this has made me way too hungry.
Good work Joe!