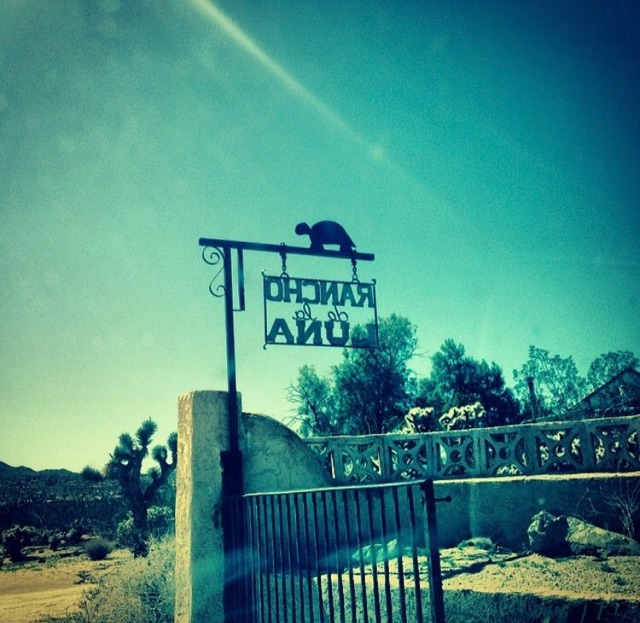 The recipes below come from two of Joshua Tree's finest residents and feature smoked meat and tequila, a unfuckwithable combination. Dave Catching (from bands such as Eagles of Death Metal, Earthlings?, Mojave Lords & Masters of Reality) who runs Rancho De la Luna, the magical recording studio out in the California desert and Hutch (Legendary soundman for Queens of the Stone Age) kindly shared some of their recipes with us for Venue to Menu, our illusrated musicians recipe book. They are accompanied by some beautiful illustrations by Brian DeYoung and Annee Schwank. Get smokin'!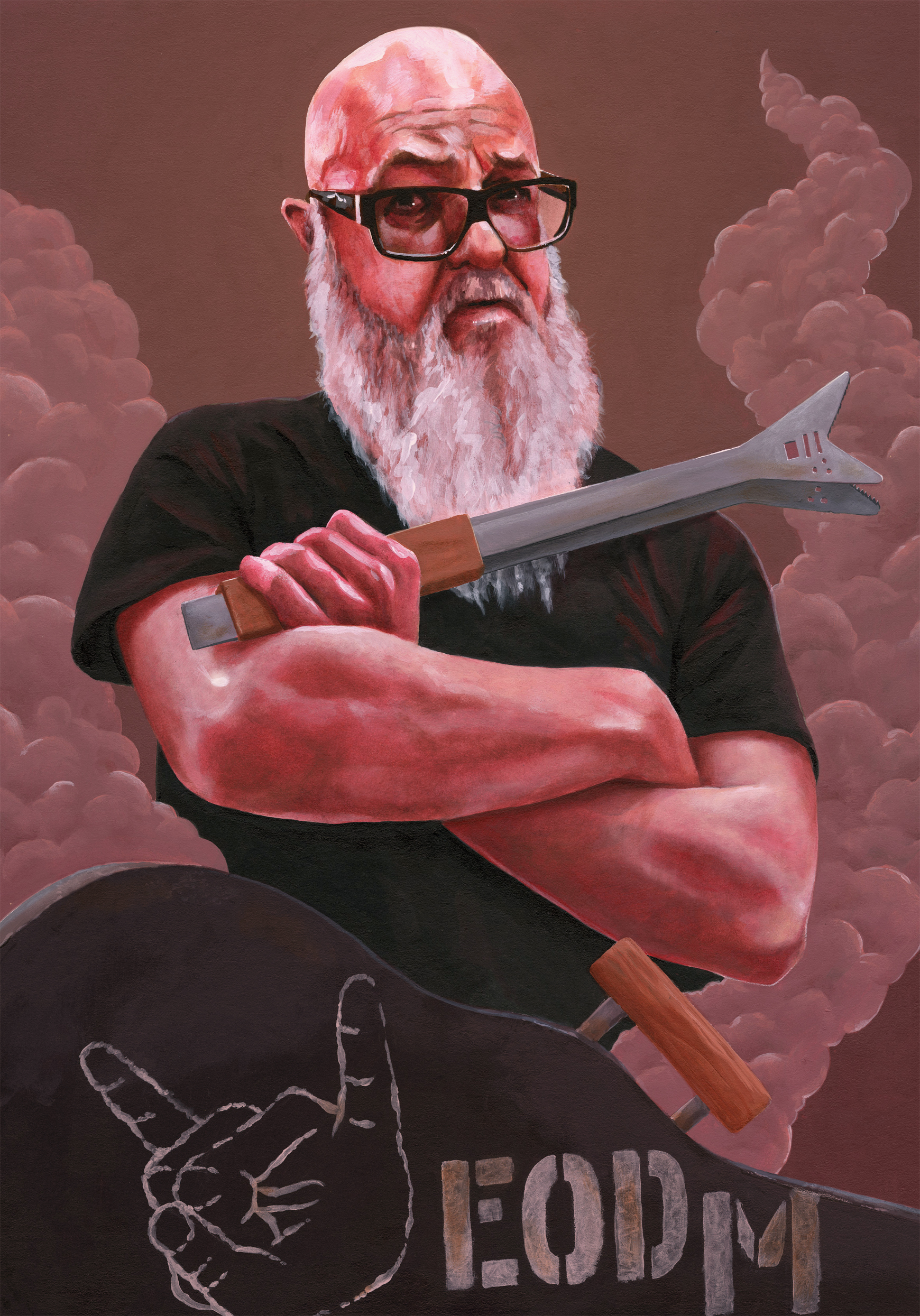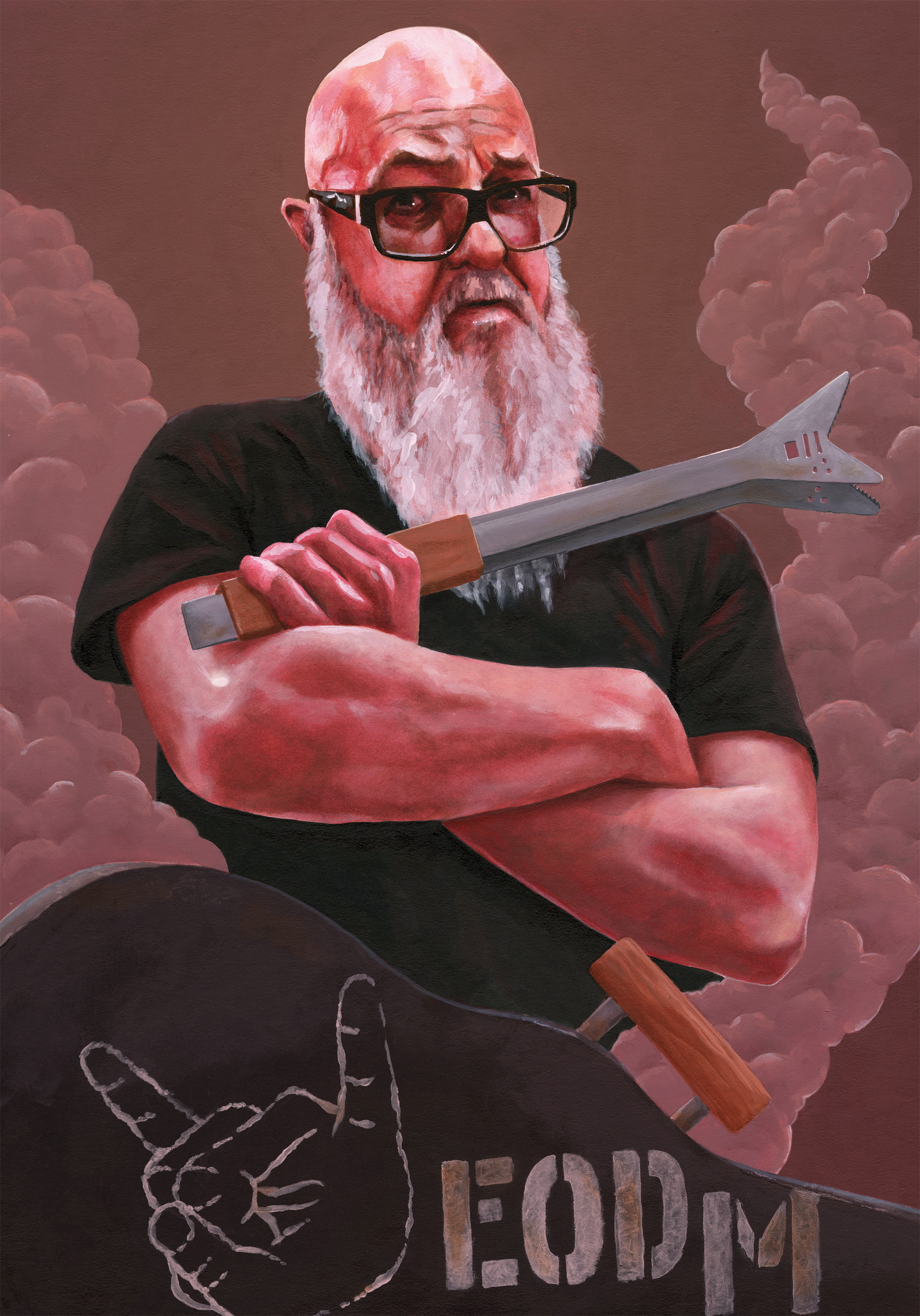 Dave Catching's BBQ Brisket with best potatoes.
For the dry rub – Mix 2 tablespoons of kosher salt, 2 tablespoons of Tony Chachere's seasoning, 1/2 tablespoon cumin, 1 teaspoon of black pepper, 1/2 tablespoon of garlic powder, 1/2 cup brown sugar, and lots of coriander seeds. Mix dry rub. Coat brisket with the dry rub and cook in a cast iron skillet, on a closed bbq grill at 325°F, for 8 to 9 hours until it's done.
Best Potatoes (serves 4)
Quarter cut 12 small red potatoes
Toss in 1/4 cup olive oil, 1 tablespoon of kosher salt, 1/2 teaspoon of black pepper and 1 tablespoon of Tony Chachere's seasoning.
Heat cast iron skillet on stove
Sauté oil and spiced potatoes in heated skillet until browned, then put skillet in preheated oven at 425°F for 30-45 minutes until done.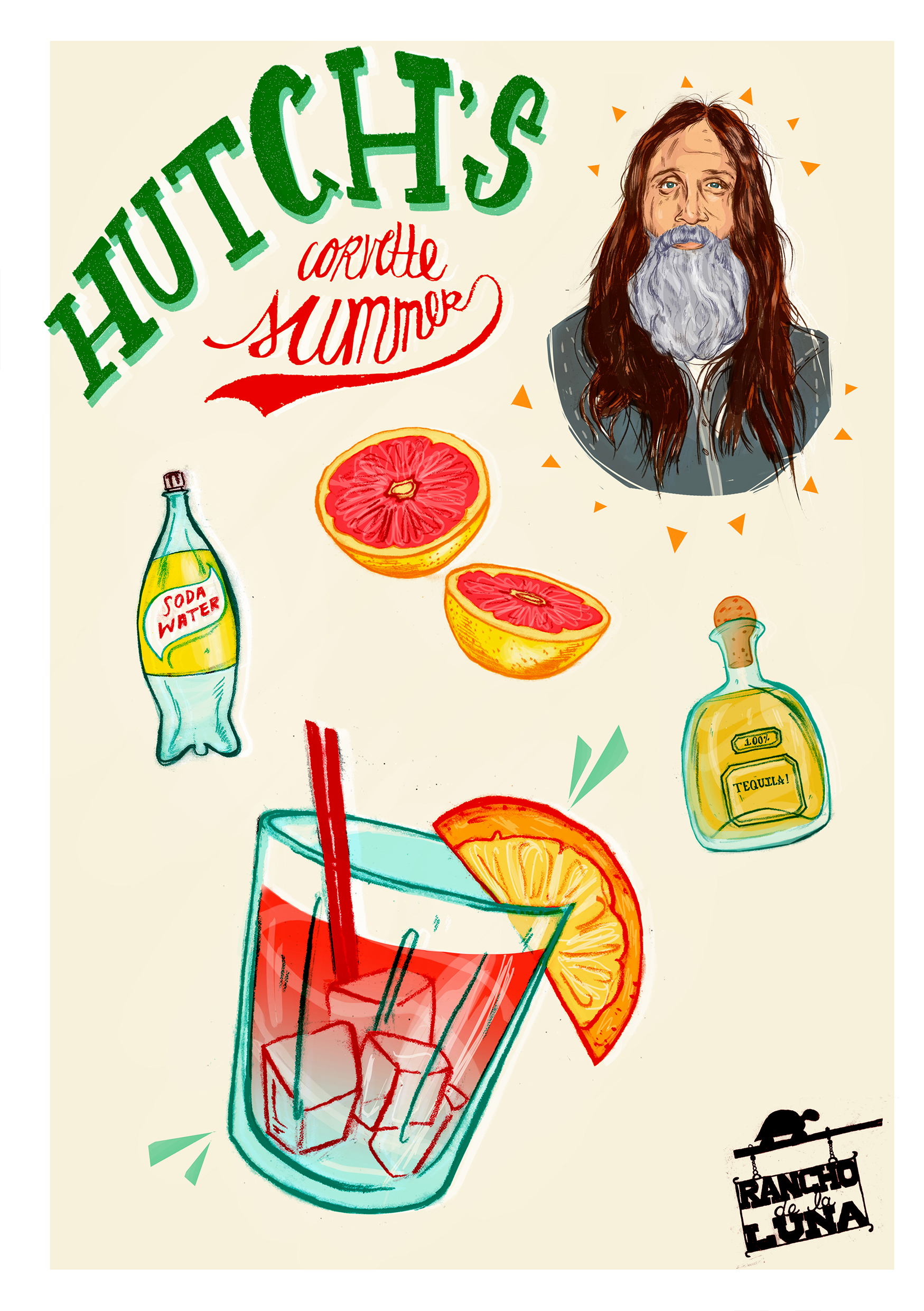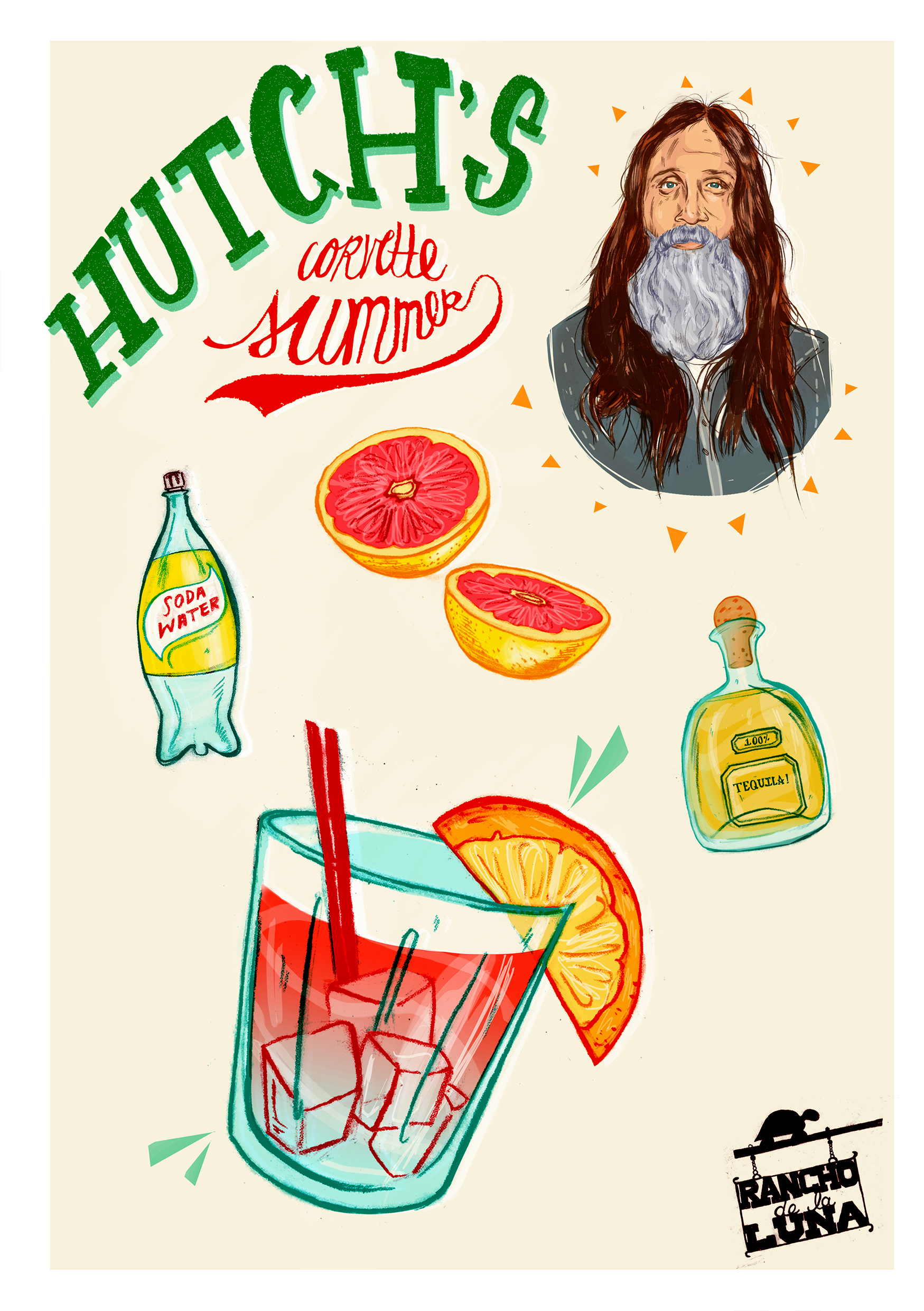 Hutch's Corvette Summer
An integral part of the Joshua Tree recording studio Rancho De La Luna, Hutch is the legendary soundman for Queens of the Stone Age.This recipe is very easy to make, deliciously refreshing, and was featured on Anthony Bourdain's No Reservations. It is named after the 1978 film Corvette Summer. You might even manage to catch it on the menu at Pappy & Harriets, like we did below!
1/3 Patron Tequila
2/3 Freshly squeezed grapefruit juice.
Splash of soda.