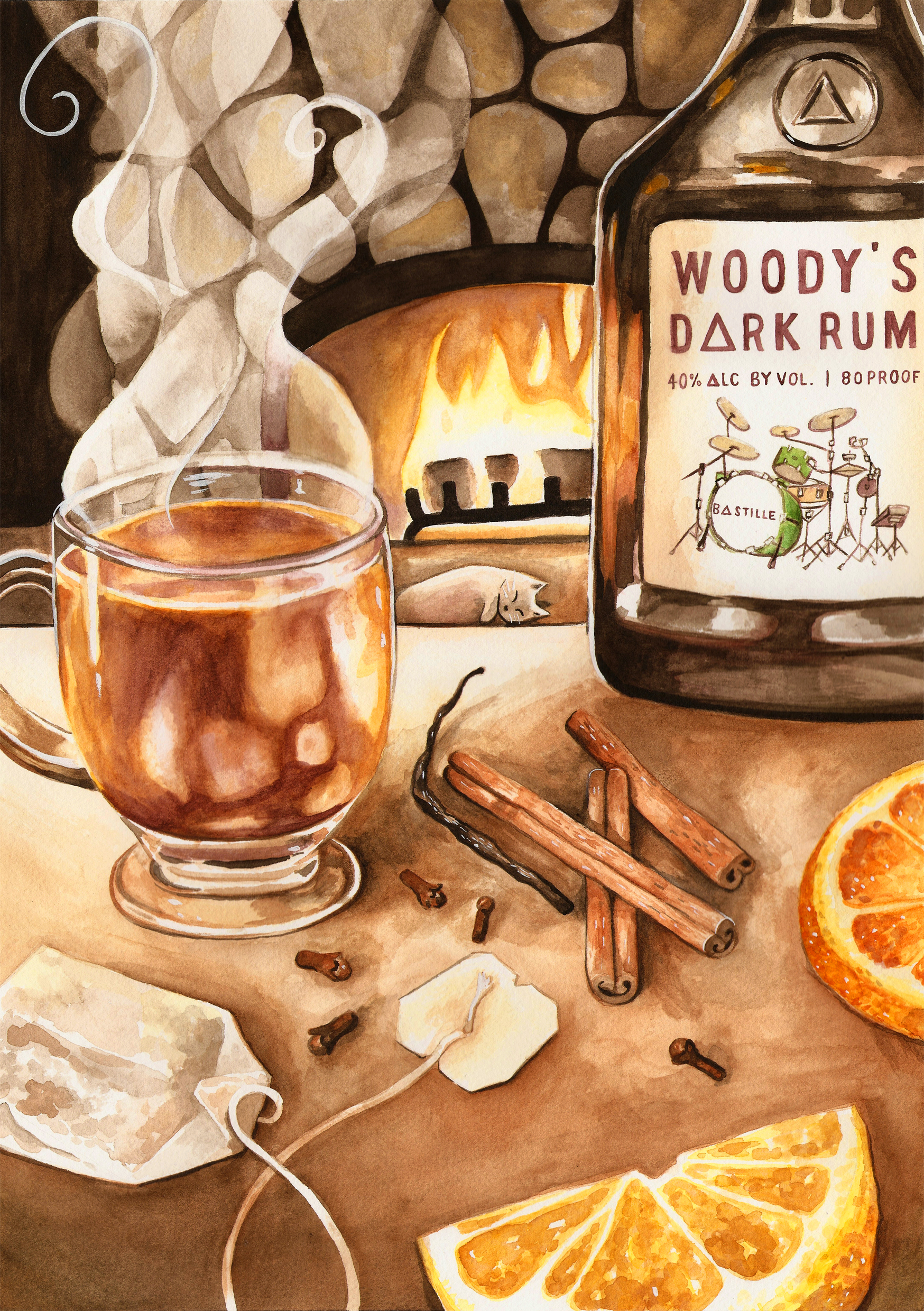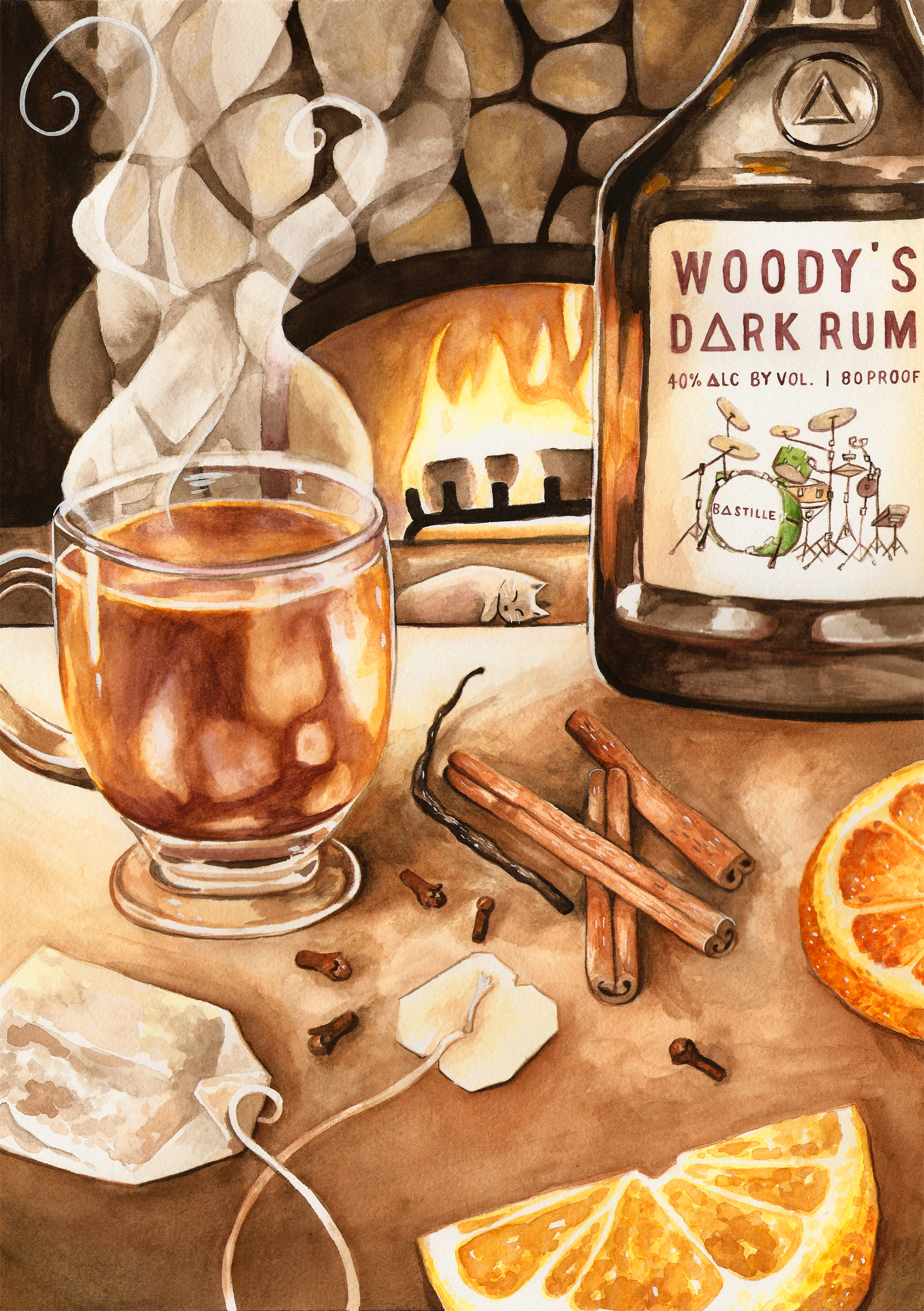 Illustration by Alicia Severson
 February. The Tuesday of months. Where nothing really happens and the blooming Snowdrops are our only notion of hope. When we're left with the sad dregs of the season squeezing out the last of the cold before beautiful Spring is upon us. Spring, summer, more daylight, more warmth, less of a grey tint to our skin, it's all just around the corner…However, rumours are that we're about to experience a brutal and crippling two month freeze out in England so we should probably stop pining for Spring and get used to it.
Chris Wood (Woody) from Bastille gave us his comforting and delicious recipe for Winter Tea Punch which featured in Venue to Menu, our musicians recipe zine. It will make the last of winter so much more pallatable so we urge you to make great vats of this in the coming months!
Ingredients
375g Sugar
10 Cloves
1 Cinnamon Stick
1 Vanilla Pod
Peel from 2 Oranges and 1 Lemon
Juice from 4 Oranges and 2 Lemons
5 English Breakfast teabags
1 Litre Dark Rum
Add the sugar, cloves, cinnamon stick, vanilla pod and orange and lemon peel to a pot and add 375ml water. Bring to a simmer and cook for 5 mins. Then add 5 teabags and the orange and lemon juice. Bring back to a simmer and cover with a lid and simmer for another 5 minutes.
Sieve the mixture into a big bowl and add the rum. Use a funnel to empty the contents into a bottle, ready to serve.
To serve add 1/2 mug of punch mix and 1/2 mug of boiling water for a lovely hot wintery cocktail!