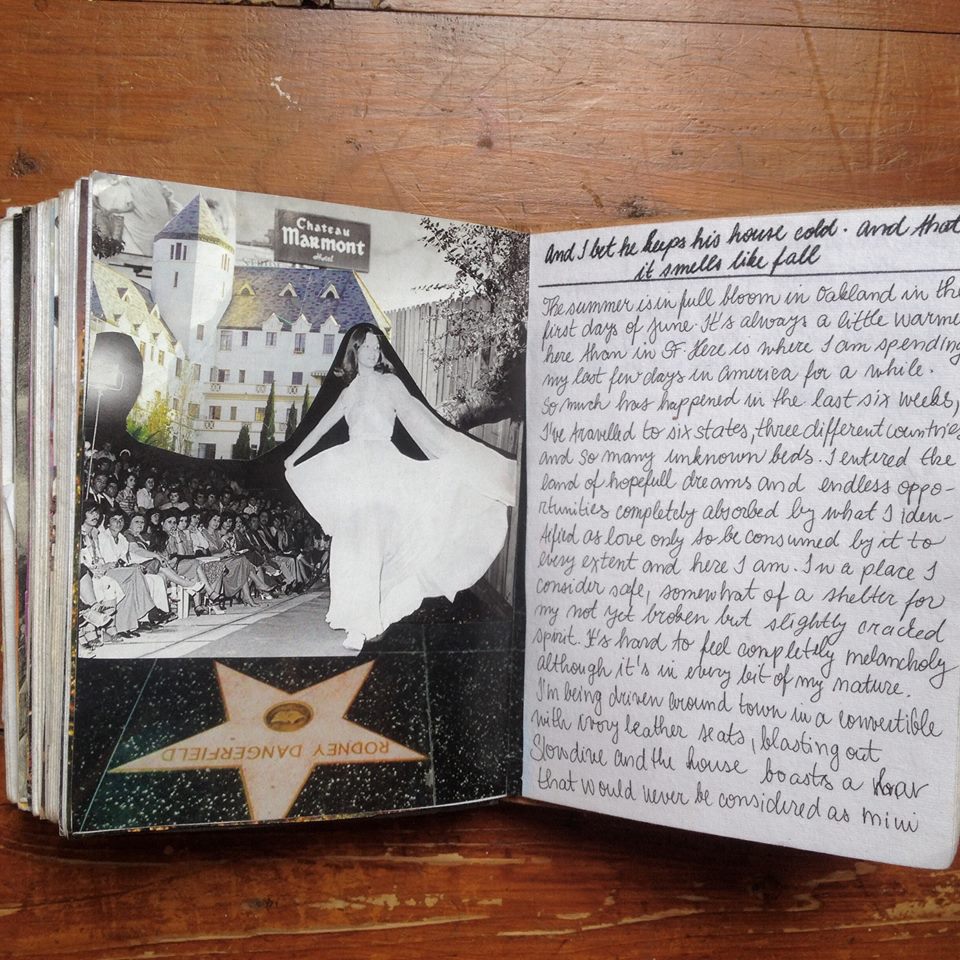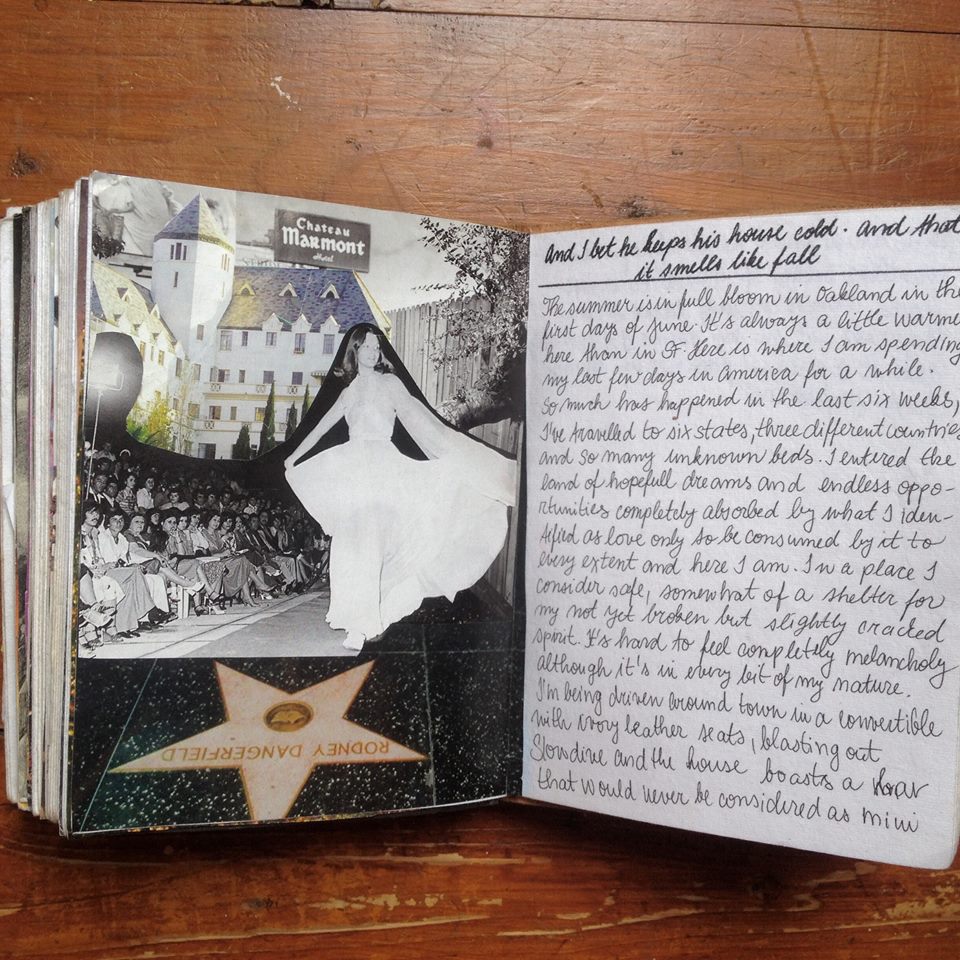 The summer is already in full bloom in Oakland during the first days of June. It's always a little warmer here than it is in San Francisco and here is where I am spending my last few days in America for a while. So much has happened in the past six weeks. I've travelled to six states, four different countries and smoked in various beds, beds where I've never laid my head before.
I entered the land of endless dreams and plentiful opportunities completely absorbed by what I identified as love at the time, only to be consumed by it to every extent and here I am. In a place I consider safe, somewhat of a shelter for my not yet broken but slightly cracked spirit. It's hard to feel completely melancholy although it's in every bit of my nature to do so. I'm being driven around town by one of my dearest friends in a convertible cadillac with ivory leather seats blasting out Slowdive and the house where I am staying boasts a bar that would never be considered as mini with ten different kinds of tequila and countless bottles of Mezcal to choose from. Now it certainly doesn't scream happiness but in my terms I'd probably rate it a valium prescription away from perfection.
 – Renata Doll
We met Renata one hot afternoon in an Echo Park bookshop. She is a member of our Abeona Adventure Club and one of our most favourite travellers to live vicariously through. You might see her running through a town near you. Just make sure to keep your eyes peeled for a beautiful red head in a white cowboy hat probably on her way to do something totally enviable. She was kind enough to share an excerpt from her travel diaires with us and oh, what a memory of summer.