Bessie Coleman
Bessie Coleman was born in 1892 in Atlanta, Texas to a family of sharecroppers of African American and Native American descent. She was born during a time when lynchings of African Americans were commonplace in the South, and the year after she was born a black man was tortured and burned to death in the nearby city of Paris. At the age of six she would walk four miles every day to attend her segregated, one room school where she excelled at maths.
in 1916, at the age of 23, Bessie moved from Texas to Chicago, Illinois and worked two jobs in order to save money to become a pilot. Every aviation school she approached refused to admit her though because of the colour of her skin and her gender. Self-made millionaire, and founder and publisher of The Chicago Defender, Robert S. Abbott advised Coleman to study abroad and along with banker Jessa Binga provided financial aid so that she could get her pilots license in France. In November of 1920, after taking French lessons at the Berlitz school in Chicago, Bessie moved to Paris and spent the next seven months learning how to fly a Nieuport 82 biplane, finally earning an international aviation license from the Fédération Aéronautique Internationale.
In September of 1922, a year after returning to America, Bessie flew in her first of many air shows; an event at Long Island honoring veterans of the 369th infantry regiment of World War 1. She would perform her loops, figure eights, parachute jumps, and near ground dips at many air shows over the next four years to adoring crowds who called her "Queen Bess". but she would refuse to perform unless the crowds were desegregated and entered through the same gate.
Bessie dreamed of opening a flying school for black women and once said, "I decided blacks should not have to experience the difficulties I had faced, so I decided to open a flying school and teach other black women to fly." but she died in 1926 at the age of 34 before getting to realise her dream. Her mechanic had been piloting a plane that Bessie had recently bought when about ten minutes into the flight it went into a dive and then a spin, Bessie was thrown 2,000 ft from the plane and died upon impact. In the early 1930s African American pilot William J Powell had organized the Bessie Coleman Aero Club to promote aviation awareness in the black community. Both men and women were welcome to apply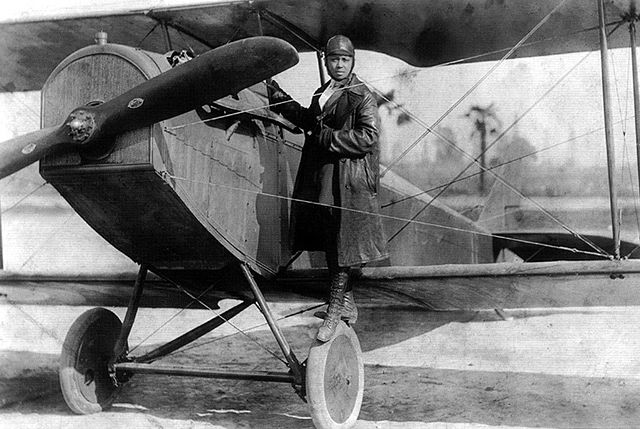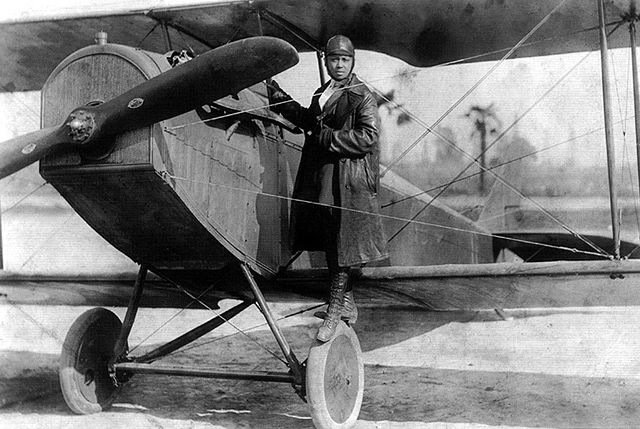 Marcella A Ng nee Hayes 
Marcella Hayes was 23 years old and a lieutenant at the Army Aviation Center in Fort Rucker, Alabama when she earned her aviator's wings and became the first black woman pilot in the entire U.S armed forces. Marcella had been bought up by her grandparents in Centralia, Missouri and joined the army in 1978 after receiving her Bachelors degree in English from the University of Wisconsin-Madison.
Ida Van Smith
Ida had an interest in aviation as a small child, and enjoyed watching barnstorming and wing walking at air shows in her hometown of Lumberton, but it wasn't until she was 50 years old that she took her first lesson in flying a single-engine airplane.
Ida was born in Lumberton, North Carolina in 1917, where she was the youngest of three children. After graduating from Redstone Academy as the valedictorian of her class she went on to study at Shaw University in Raleigh, North Carolina where she left with a major in social studies and a minor in maths. Before becoming a pilot Ida spent much of her adult life as a teacher in the New York public schools system,  while living in the city she also earned a Master of Science degree.
Smith died in 2003 in the city she was born and raised in, but her legacy lives on through the Ida Van Smith Flight clubs she set up in 1967.  The clubs aimed to introduce children (aged 3-19) to careers in aviation and space and she taught her students using a stationary airplane instrument panel in her living room. Her program was then expanded into public schools and started an introductory aviation course for adults at York college. Today, there are a total of eleven Ida Van Smith Flight Clubs located in New York, Texas and St Lucia. Smith's graduates have gone on to become Air Force and Navy pilots and officers, submarine navigators, and airline and private pilots.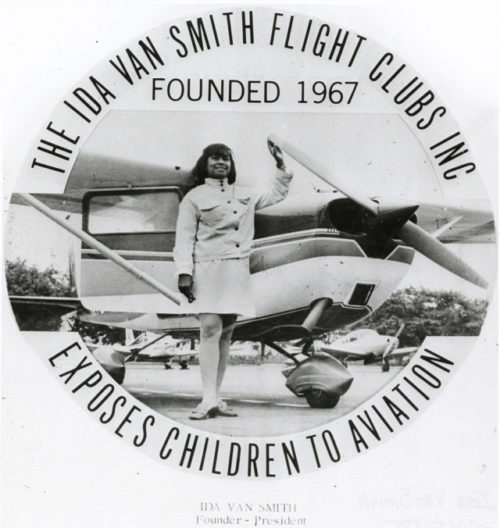 Josephine Baker
I was excited to add the glamorous actress, dancer, singer, spy and civil rights activist Josephine Baker to this list after reading about her getting a pilots license in her adopted home country of France. Following sources for this is like chasing my own tail though, I got nowhere. She was a badass and there's a million other reasons to love her but I am including her because I want to believe.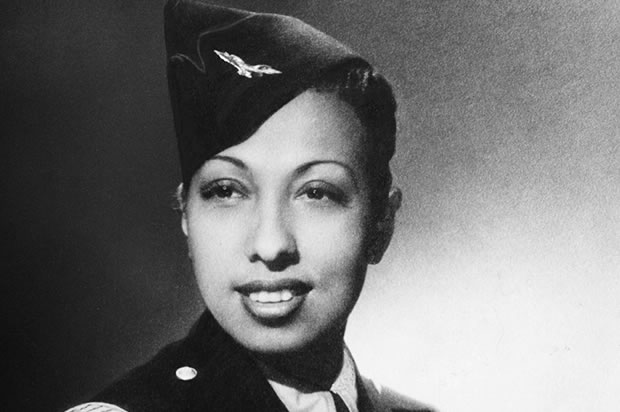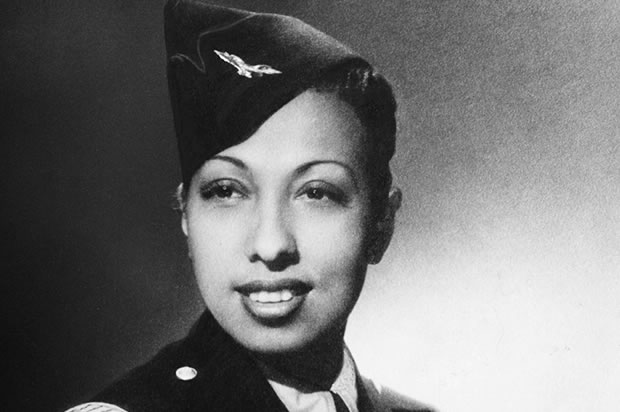 Asli Hassan Abade
Asil was born in 1958 in Somalia, two years before the Somali republic was formed by the joining together of the Trust Territory of Somaliland (the former Italian Somaliland) and the State of Somaliland (the former British Somaliland). She was schooled initially in Somalia, then Italy, and finally in the U.S. In 1974 she became the first female pilot in the Somali Air Force, and soloed her first flight on the 9th September 1976.
Asil has two masters degrees; one in Social work with asyless and one in management, has studied to be a physicians assistant and speaks 7 languages. Since October 2009 she has lived in Texas, USA, where most of her time is spent helping refugees from all over the world.  Asil is also known for her work waging a one-woman peace campaign to end the civil war in her native Somalia, attending political functions wearing a dress made out of the Somalian flag and also holding a Somalian flag. "I'm a voice for the voiceless," she told the BBC's Network Africa, in 2004, saying that women and children have been the main victims of the years of fighting between rival warlords.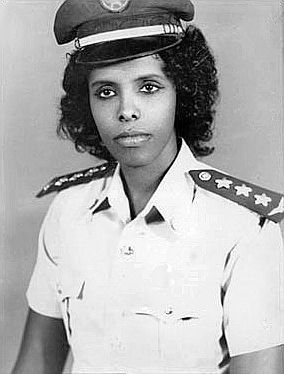 Jill E Brown
in 1978 Jill Elaine Brown was one of six women to graduate in a class of 38 pilots from Texas International Airlines training program. She was born in 1950 in Baltimore, Maryland to Gilbert and Elaine Brown. When Jill was 17 years old her whole family started taking flying lessons and soon bought their own plane, a single engine Piper Cherokee.  "We called ourselves Brown's United Airlines," she told Ebony magazine "I used to ask if I could use the plane like other kids asked for the family car."
After earning a degree in economics at the University of Maryland Jill took a teaching job in Masschusetts but soon realised she could not ignore her true love of flying and signed up for flight training in the U.S navy. Brown left the navy with honorable discharge after just six months due to, according to her, an inability "just keep quiet and take orders."
When Jill started flying for Texas International Airlines in 1978 she was the first African American woman pilot to fly for a major airline. Brown now advocates for the rights of African Americans in aviation.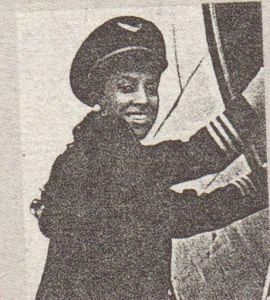 Matice Wright 
Matice Wright was the first African American female naval flight officer. She attended the United States Naval Academy in her hometown of Annapolis, Maryland., graduating in 1988. Matice, who has degrees from Harvard, John Hopkins and the United States Naval Academy, was appointed in 2016 by president Barack Obama to serve on the U.S Navy board of visitors.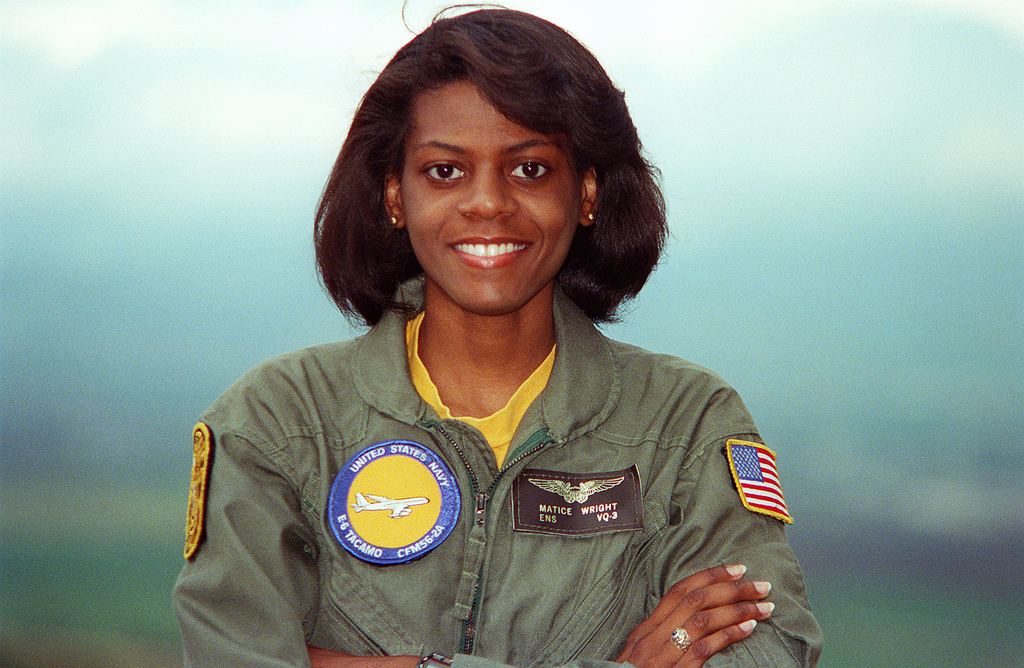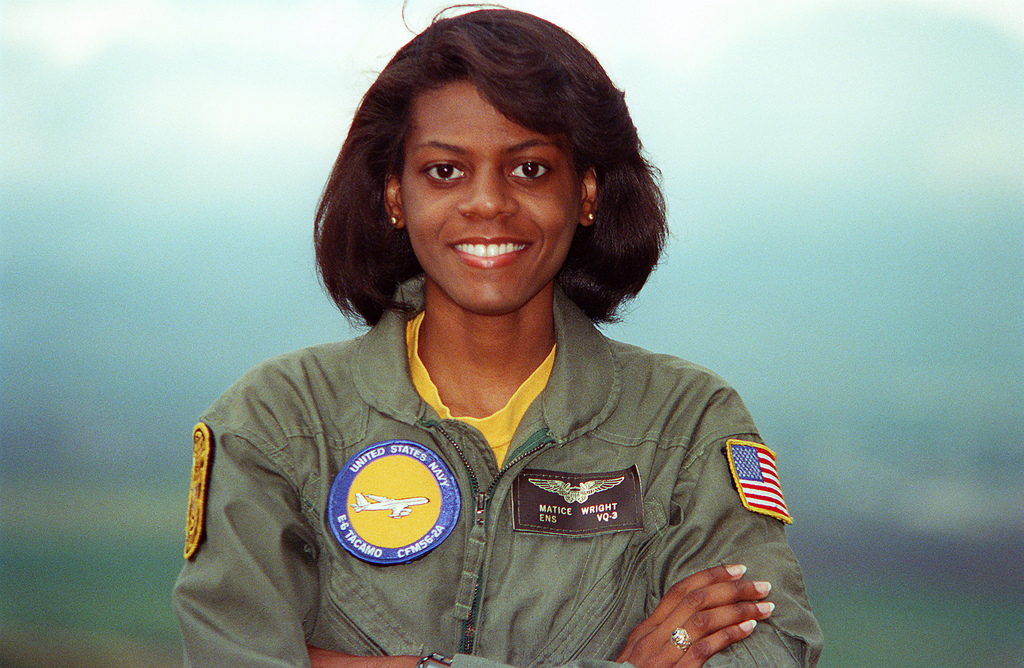 Willa Beatrice Brown
Wills was a high school teacher and a social worker before becoming a pilot. She learned how to fly by studying with Cornelius Coffey, who would later become her husband, at one of Chicago's racially segregated airports. In 1938 she became the first African American woman to earn a private pilots license in the United States, 17 years after Bessie Coleman had to go to France to earn hers.
Willa was born in Glasgow, Kentucky in 1906 and in her lifetime was known as a civil rights leader, an aviatrix, and the first African American officer in the US Civil Air Patrol, she also ran for congress three times. Brown and Coffey set up the Cornelius Coffey school of Aeronautics, a private flight training academy that trained hundreds of pilots, several of whom went on to become Tuskegee Airmen.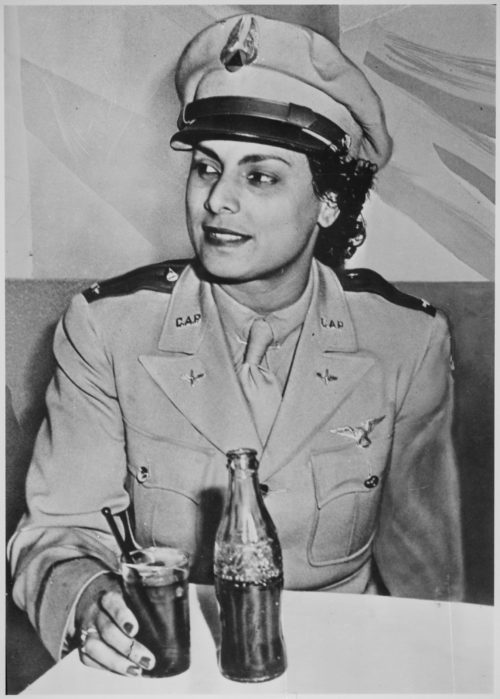 Sources:
http://www.blackpast.org, http://www.browngirlsfly.com, http://avstop.com/history/womenpilots, https://airandspace.si.edu, Ebony magazine and Wikipedia.