"Here the youth of yesterday, today and tomorrow may come for inspiration. Here they may find food for mind and soul" – The Builder
Up in a lost corner of Glendale lies the sweeping hills of Forest Lawn. Lost is perhaps the wrong word to describe this huge rolling cemetery but it seems that every time I've curved up through the hushed green hills, it is endlessly quiet and free of people. I see barely a handful of them and sometimes none at all. The people I do see, all seem to be there for similar reasons. To be quiet for a moment, high above the city. To think and remember and stroll among the gardens and churches and gravestones (which are hidden neatly within the rippling verges of grass)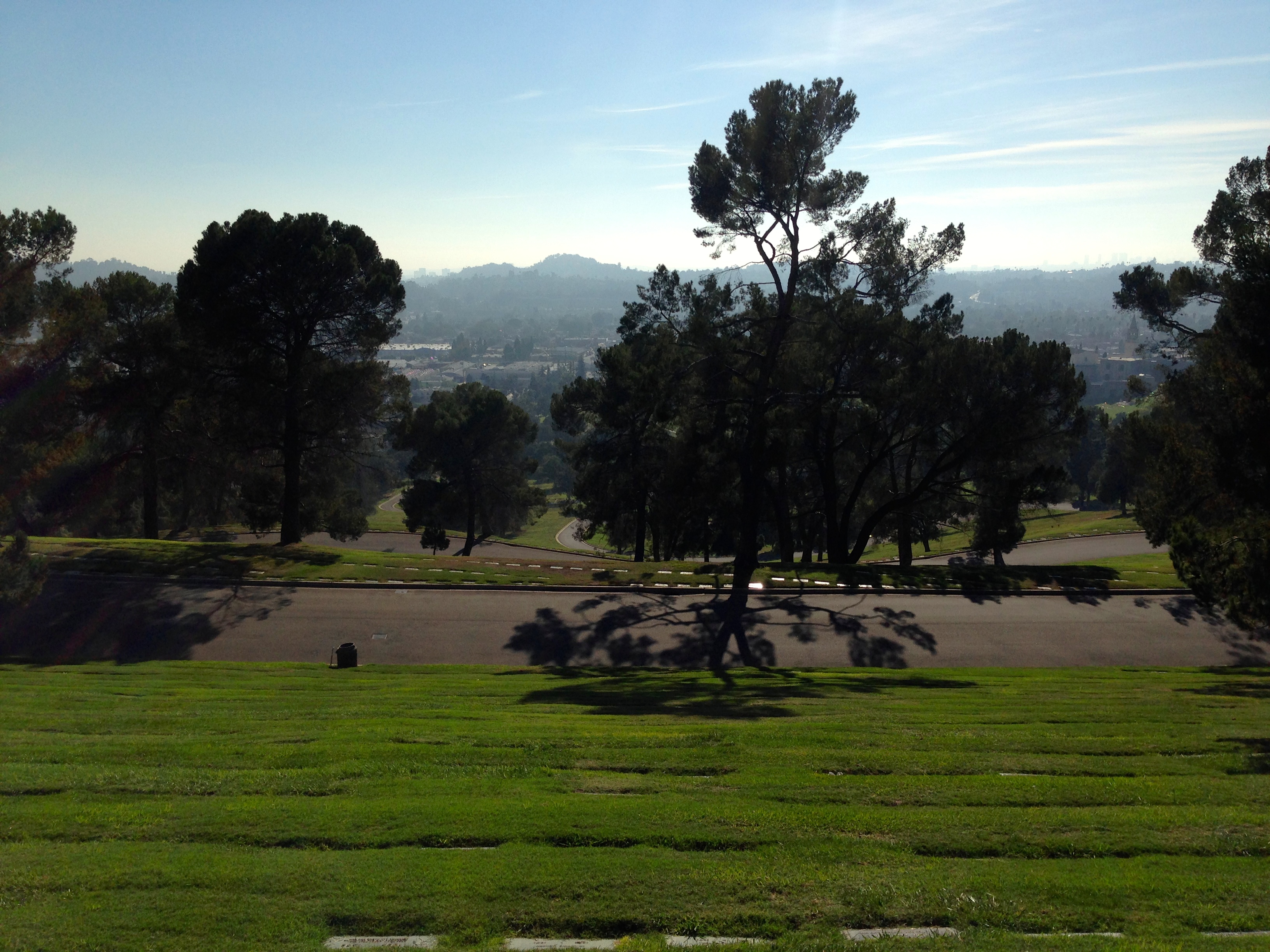 For those who think that hanging out in a collosal graveyard is a morbid affair, I dare you to try and feel morbid here. Forest Lawn Cemetery was dreamt up by a man who signs off all the beautifully worded stone wall etchings with simply 'The Builder' and his creed is grandly engraved on the wall outside the Great Masoleum. Becoming tired with 'unsightly, depressing stoneyards' he built Forest Lawn with the aim that this was a place to be utilised for more than just mourning. It is a place 'where lovers new and old shall love to stroll and watch a sunset's glow, planning for the future or reminiscing of the past; a place where artists study and sketch; where school teachers bring happy children to see the things they read of in books; where little churches invite, triumphant in the knowledge that from their pulpits only words of love can be spoken'. It has managed, in every way, to stay true to The Builders wishes and although speckled with churches, it feels undemanding of religion and more so of a universal faith in living.
At the very top of the embracing grounds of the cemetery is the Church of the Recessional, a small sandy stoned English church with a courtyard shaded by a big hanging tree. In that courtyard is an alcove where Rudyard Kipling's 'If' has been etched onto a peice of stone with a small statue of a child kneeling before it and a note from the mysterious builder claiming this spot to be 'set apart for the youth of America where they may dream their dreams and find a guide for their tomorrow.' It is my very favourite place on this earth and seems to exist outside the rest of the world, with its own frequency and with the purpose to feed the minds of anyone who seeks it out.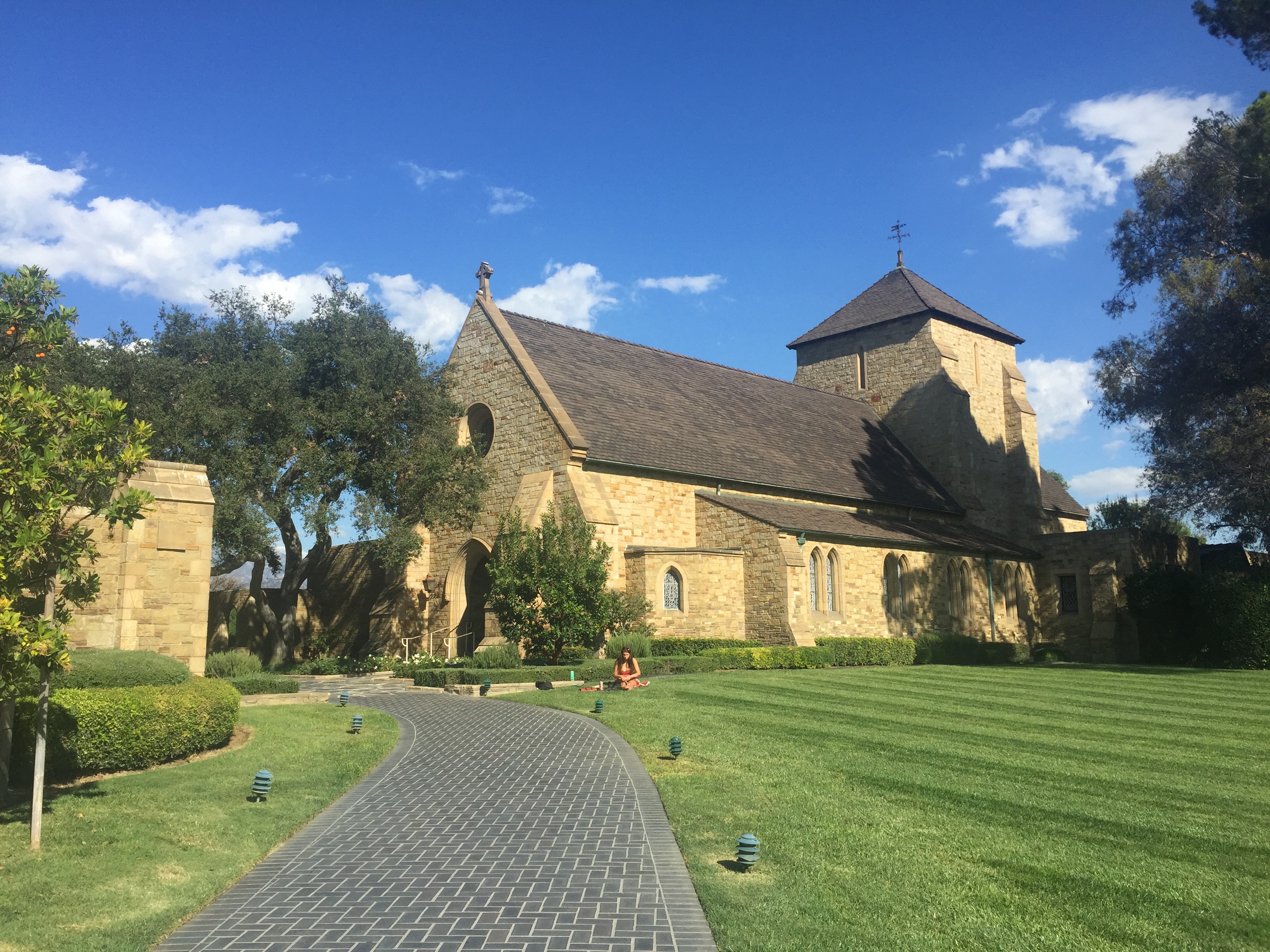 The Church of the Recessional is a replica of the Parish church of St Margarets in Rottingdean, England and although I've been frequenting the grounds of the little church in Glendale for near on four years, it took me until recently to go and visit the original building that I owe so many long afternoons to. I took a train to Brighton and walked the five miles to Rottingdean along the coast on a sort of private pilgrimage. The walk isn't particulalry pretty until you reach the old black Rottingdean windmill, which on this day was backdropped by dark and full clouds teasing the South Downs with rain.  Once off the main road, you weave into a small residential street with pretty ancient houses that slope down into the town. Then you take a left past The Plough Inn and towards the pond where Kiplings former residence, The Elms, sits adjacent to St Margarets.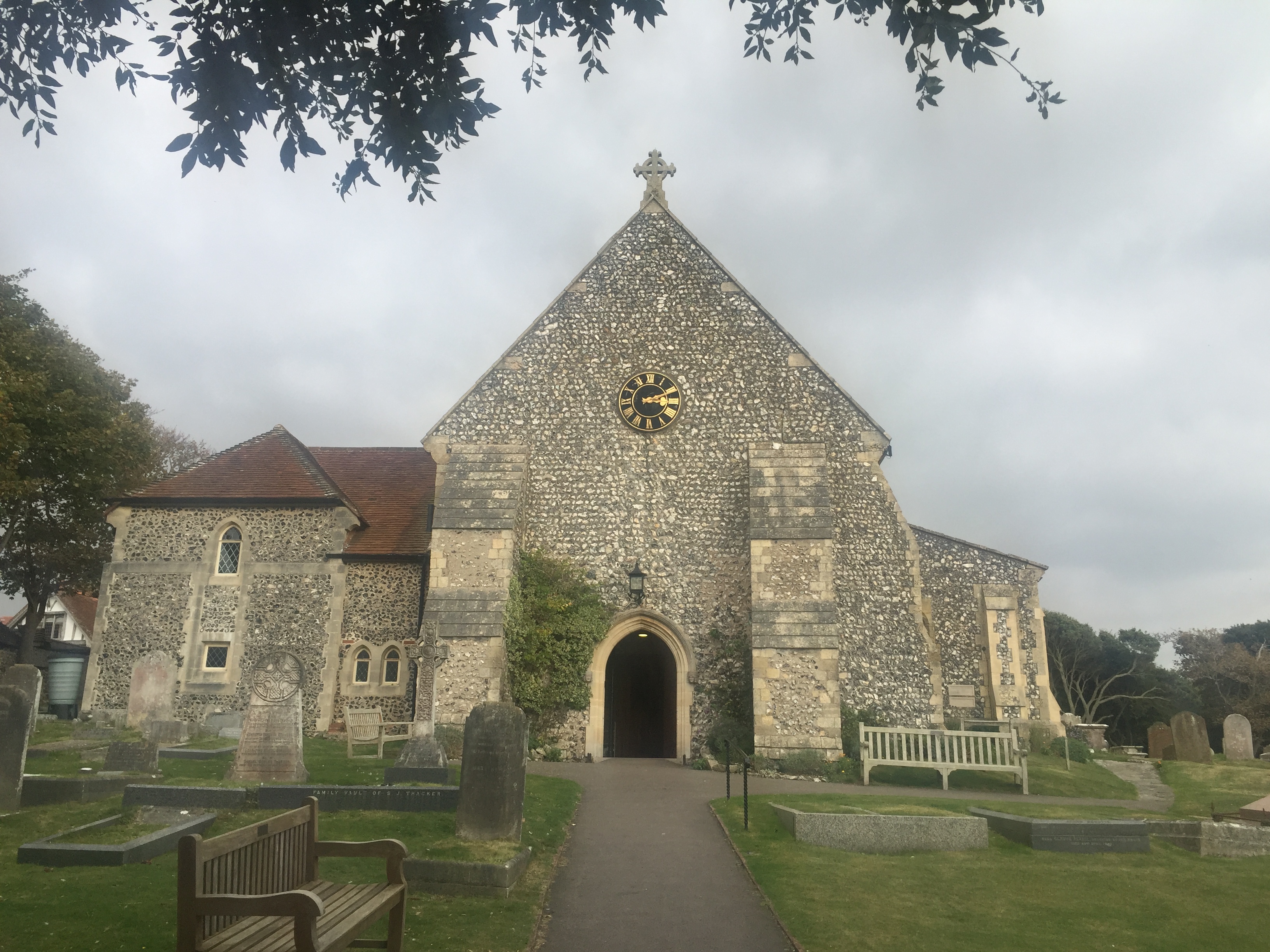 Rottingdean was largely unaccesible by the coast for centuries and towards the end of the 19th century offered isolation and inspiration for artists and writers. I have tried to work out why this church ended up being replicated up on a hill in Glendale but walking through its grounds, I understand. The courtyard of that church at Forest Lawnhas always been a place I've felt I could easily recharge and breathe and find lost pieces of inspiration that fall away in the speed of the city. I have only to think about it to feel calm and still and full again and that is why it is there, according to the Builders wishes. St Margarets felt similarly noroushing. Unpeopled and light, like a little secret paradise. It is pretty and obviously tended to and you could lose yourself through numerous small stone archways where it feels like you'll never be found, just like you can get lost for a while at the little church on the hill.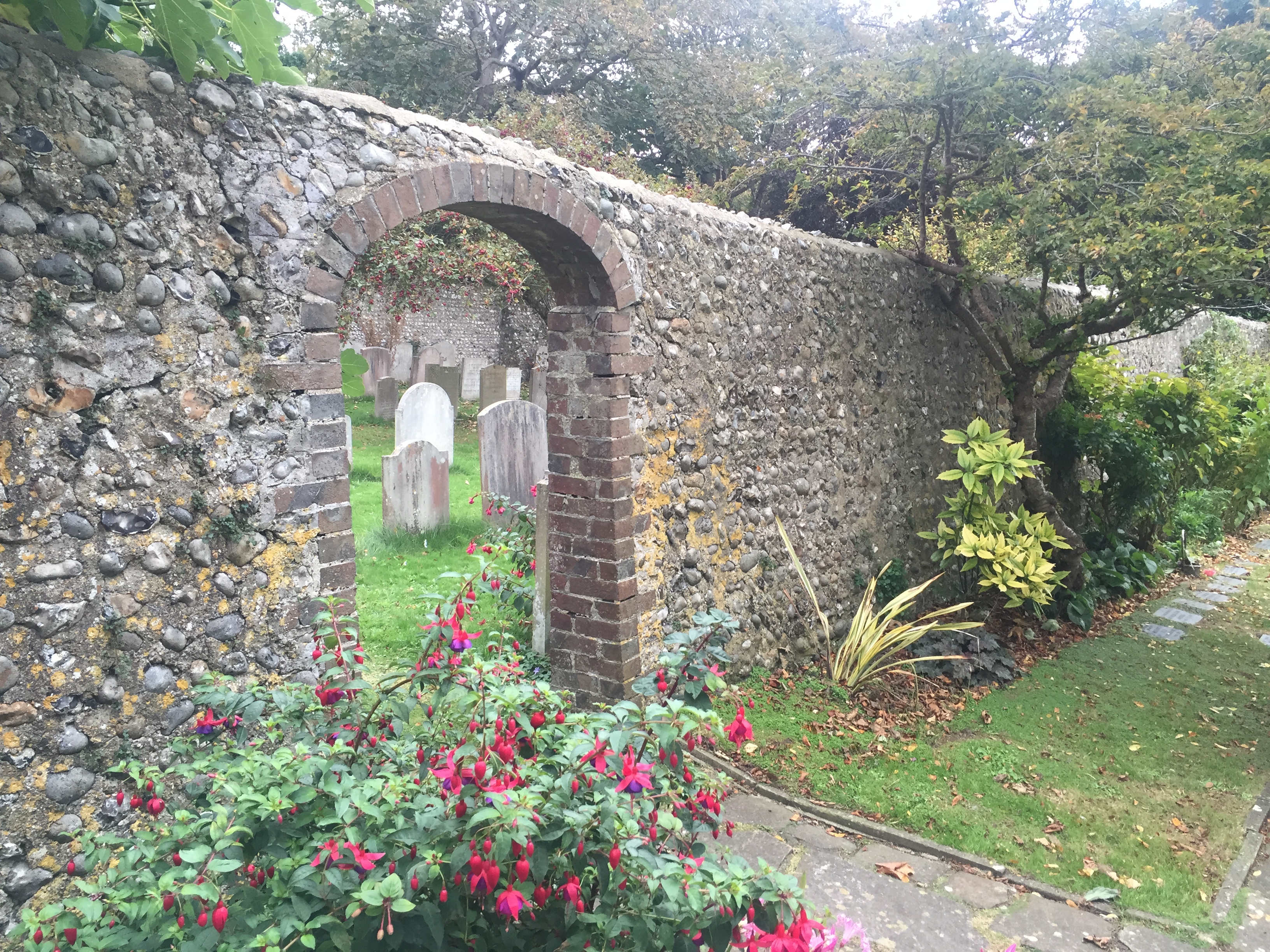 Part of me feels it hard to share this place with anybody so writing about it is bittersweet. But I have a feeling that it wants to be everybodys secret so will somehow remain that way without failing me or anyone. If you ever find yourself in either Glendale, California or Rottingdean, England go and sit a while in the hushed grounds of the churchyard and be still for a moment. I gaurantee you will leave feeling fattened with spirit.
"The Church of the Recessional lifts its towers heavenly, triumphant in the knowledge that from its pulpit, only love can be spoken, strengthening those of us who in the quiet of a waning afternoon, amidst the towering trees, sweeping lawns, sounds of fountains and singing birds, remember those who have entered into eternal life"